This season (2017 -2018) we had an enjoyable season and while it was took a while to warm up at the beginning of the season we were able to take advantage of the warmer weather at the end of the season to swim throughout April.

This season for the first time we had a very successful Bunnings BBQ as our major fundraiser, thank you to everyone that assisted, especially Tony Boucher for organising.
At this time, we would like to acknowledge our champions Sam Boucher, Abby Emerson, and Greg Emerson and our pointscore winners Abby and Greg Emerson. Also, congratulations to Sam Kosack the winner of the Pat Sadlier Memorial Endeavour Award.
We continued to successfully compete in WASA carnivals especially the Handicap event at Collaroy. Congratulations to the several swimmers that won medals and unfortunately our relay team was disqualified for being too fast. This season also saw the inaugural 'Swim the Mile' which saw several swimmers swim the 1600m, as well as 800m and various other distances. This event was well embraced by everyone and it was impressive the distances swum. Due to the success we will continue to run this in future seasons.
As this season draws to a close I would like to take the opportunity to thank everyone who helps out each week, their assistance is greatly appreciated. I would like to especially thank Claudia Schremmer, Deb Graham, and Maureen Rutlidge for their continued hard work.
On a personal note I would like to thank the club for their well wishes on our recent wedding and various members for their generosity in their gift to us.
Helen Rutlidge
President.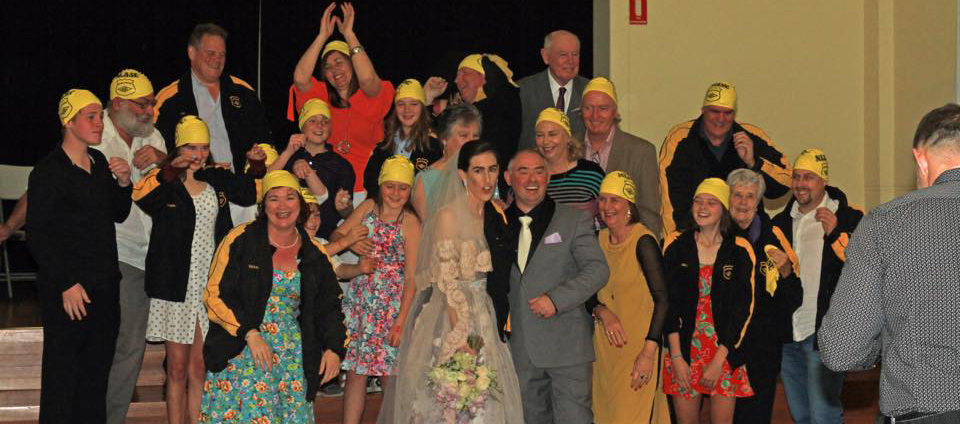 Perpetual Trophies – Championship
Trophy
Division
Recipient
Olive Findlay
Junior Boy
Sam Boucher
Crowley
Senior Lady
Abby Emerson
Crowley
Senior Man
Greg Emerson
Headford
200m BR C'ship
Teagan Boucher
Hatton
Open 400m C'ship
Abby Emerson
Lee Gregory
Perpetual Trophies – Pointscore
| Trophy | Division | Recipient |
| --- | --- | --- |
| Douglas 15m | Special FS PS | Piper Irwin |
| Freshwater 50m | Special FS PS | Deborah Howard |
| Rutlidge | 15m Pointscore | Piper Irwin |
| Gray | 25m Pointscore | Cameron Howard |
| Horton | 50m Pointscore | Abby Emerson |
| Gregory | 100m Pointscore | Holly Graham |
| Raymond | U12 Long Dist PS | James Howard |
| Haywood | Int & Long Dist PS | Abby Emerson |
| Byrne | Masters PS | Greg Emerson |
| NLASC | Overall Pointscore | Abby Emerson |
Perpetual Trophies – Special Trophies
| Trophy | Recipient |
| --- | --- |
| U12 President Award | Hayden Irwin |
| Pat Sadlier Memorial Endeavour Trophy | Sam Kosack |
| Most Improved Swimmer | Michael Pek |
| Drizabone Award | Adam Kosack |
Some pictures from our season and presentation day